One of the most remarkable aspects of the battle was how the Indian soldiers remained steadfast despite the odds
One of the most inspiring stories from the Indian Army's history that is often recounted on Independence Day is the valour and sacrifice displayed by the soldiers during the Battle of Longewala in the 1971 Indo-Pak War. This story highlights the unwavering commitment of Indian soldiers to defend their country's sovereignty and protect their fellow citizens.
In December 1971, tensions between India and Pakistan escalated, leading to a full-scale war. The Battle of Longewala took place in the Thar Desert region of Rajasthan, near the border with Pakistan. The Pakistani army launched a surprise attack with a heavily armoured brigade, aiming to capture the Indian outpost at Longewala.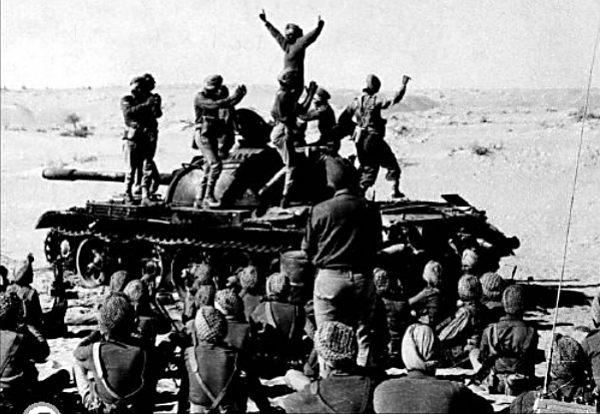 The Indian defence at Longewala was under the command of Major Kuldip Singh Chandpuri, who led a small contingent of just over 100 soldiers from the 23rd Punjab Regiment. They had only a few anti-tank weapons and lacked adequate artillery support.
Despite the overwhelming odds, the Indian soldiers displayed exceptional courage and resourcefulness.
Major Chandpuri and his troops held their ground and fought ferociously throughout the night against the advancing Pakistani tanks and infantry. The soldiers used their limited resources resourcefully, confusing the Pakistani forces.
One of the most remarkable aspects of the battle was how the Indian soldiers remained steadfast despite the odds. They displayed immense determination, commitment to duty, and a deep sense of patriotism. Their courage and fighting spirit became a symbol of India's determination to defend its territory and uphold its sovereignty.
As the battle progressed, the Indian Air Force played a crucial role by launching airstrikes on the Pakistani tanks and disrupting their advance. This air support proved pivotal in turning the tide of the battle in favour of the Indian forces.
By the morning of December 6, 1971, the Pakistani forces retreated, leaving behind a trail of destroyed tanks and equipment. The Battle of Longewala became a shining example of Indian military valour and the ability to overcome seemingly insurmountable odds.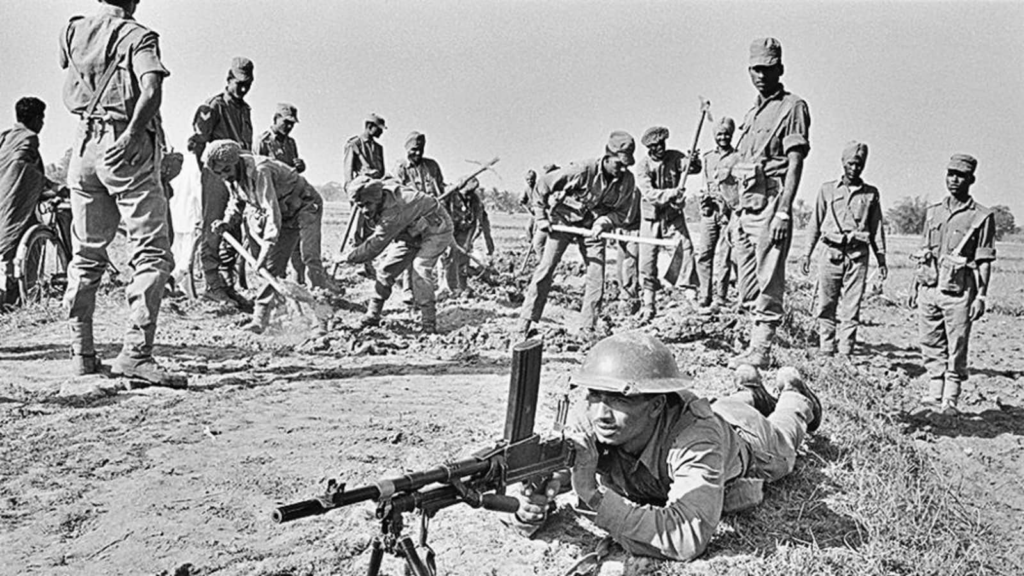 For their exemplary courage and leadership, Major Kuldip Singh Chandpuri and his troops were honoured with various awards and accolades, including the Maha Vir Chakra, India's second-highest military decoration.
The Battle of Longewala remains an iconic chapter in Indian military history, demonstrating the indomitable spirit of the Indian Army and its dedication to safeguarding the nation's freedom.
It serves as a source of inspiration for generations of Indians and a reminder of the sacrifices made by the armed forces to secure the country's independence and sovereignty.