The Ramanarayanam temple is a traditional temple for Lord Ram, located near Y junction in Vijaynagara, Andhra Pradesh. The whole structure is built in a form of Lord Shiva's Dhanush which was broken by Lord Rama. 
There is a traditional Vishnu temple within the complex. However, it is a fact that Ramnarayanam is more spiritual than religious, as it can be seen that from the very beginning itself, hundreds of artists and artisans belonging to different religions and several cities have been integral parts of the project.
PRANAGANAM include a meditation centre, three temples of Lord Ganesh, Lord Vishnu and Lord Rama with his consort Goddess Sita, and 18 feet tall statues of Goddess Lakshmi and Saraswati furthermore statue of Lord Rama.
Other attractions of the PRANAGANAM houses a huge library with over one lakh spiritual books. Visitors can spend their time there, browsing through the books of their choice and also attend several cultural events.
Also one can see seven special fountains in the shape of 7 asthras or weapons of Lord Rama which are dotted across the arrow.
The temple which depicts the entire Ramayana in the form of pictures was constructed by the Narayanam family, seven years ago.
The Hanuman Chalisa Laser show displayed on a 60ft tall Hanuman statue daily in the evening catches the attention of devotees here.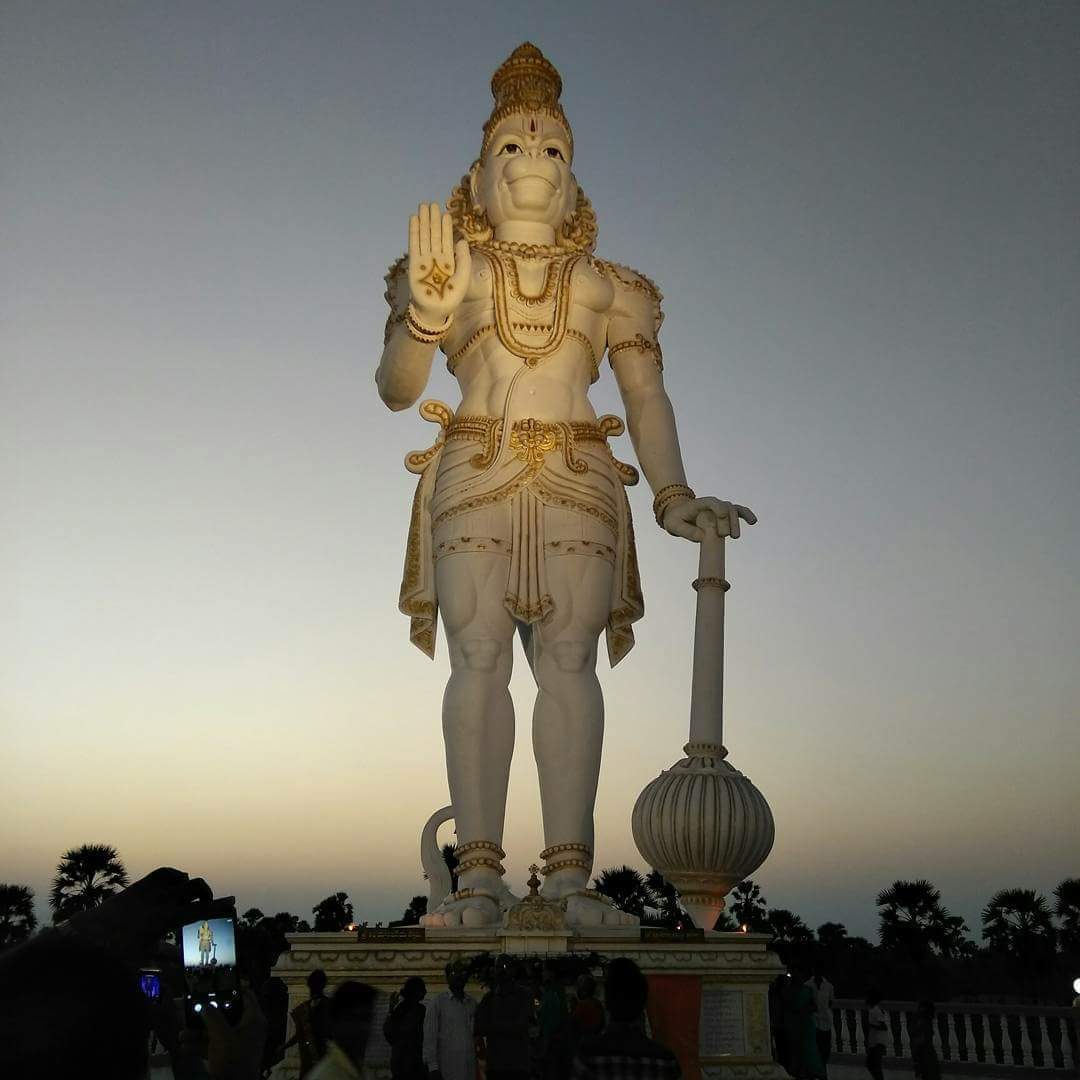 It got a rare honour with the Postal Department releasing a postcard worth ₹25 on the temple premises on the occasion of Sri Rama Navami.
A.P. Chief Postmaster General Mutyala Venkateswarulu will release the postal cover, according to Narayanam Charitable Trust member Narayanam Srinivas.
Speaking to reporters here, Mr Srinivas said that the temple was constructed by his family to help people understand the great epic of Ramayanam in a simple way.
He said youngsters were able to understand the importance of Ramayana which was explained in the form of pictures on the temple premises.
Meanwhile, he urged the devotees to visit the temple and participate in the Kalyanam by strictly following COVID-19.
About Post Author