As part of The Professional Times healthcare stories, presenting Apeel's Co-Founder and VP of Operations, Jenny Du.
Apeel Sciences has created organic compounds that extend the shelf life of fruits and vegetables, thereby significantly reducing food waste. In specific terms, Apeel is commercially extending the shelf-life of avocados by weeks and is available in several national chains, including Kroger and Costco.
By reducing the amount of food that ends up in landfills, the company believes that, eventually, there will be a corresponding decrease in the use of the resources required to grow food, such as water, pesticides and fertilizers.
To date, the company is backed by the Bill & Melinda Gates Foundation, Andreessen Horowitz, Upfront Ventures and Viking Global. (Note: I am a very small Angel investor in Apeel.)
From STEM To Startup
Jenny is an academic turned entrepreneur. She began her academic career at Queen's University in Ontario, Canada, where she earned her Bachelor's Degree in Engineering Chemistry and her PhD in Chemistry.
During her graduate studies, Jenny was awarded an Alexander Graham Bell Canada Graduate Scholarship by Canada's Natural Sciences and Engineering Research Council, in recognition of her research.
She then joined UC Santa Barbara's Chemistry Department, where she worked for two years as a postdoctoral researcher. It was during her postdoc tenure that she met her co-founders, James Rogers and Lou Perez.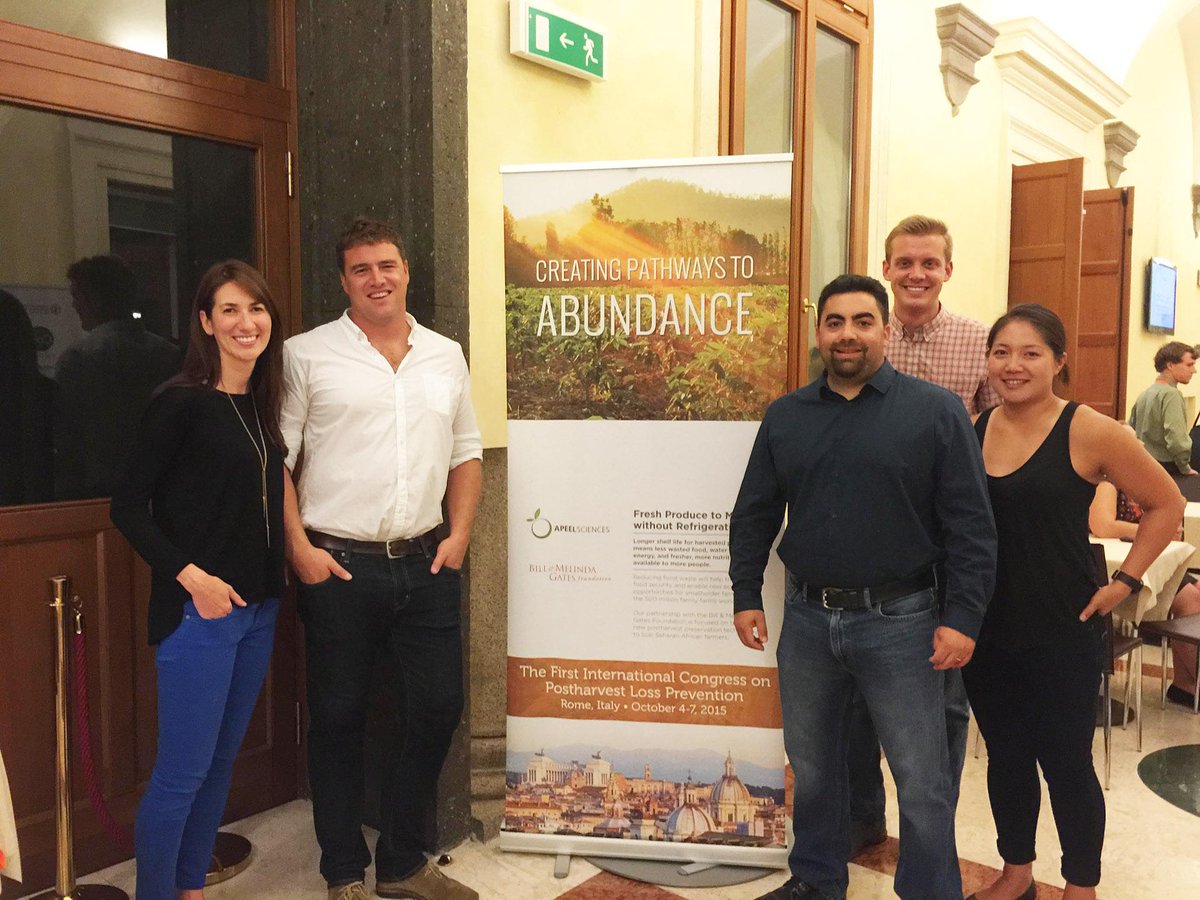 Fleeing Communism For Decades
I began our discussion by asking Jenny to characterize her family and the environment in which she grew up. According to Jenny, "We're super blue-collar family up in Canada… we're Chinese, historically, and we've been running away from communism for a few generations now.
My parents were born in Vietnam and they are refugees, they are boat people… (who) immigrated to Canada in the late 1970s.
My father's highest grade level that he reached was sixth grade. My mom made it through to the end of high school, but they've always been folks like welders and stuff like that.
For us, the value of education was something that was really important. Our parents were too busy, we had four kids in the house, and my dad probably worked seven days a week, so there wasn't a lot of time spent fostering us.
But the point of it was, 'We've come here to provide you with an opportunity that we ourselves couldn't have,' so… (my siblings and I had) a familial responsibility to try to see that through.
So, not a very entrepreneurial family. With a lot of that change and turmoil comes an expectation for something stable. I guess I'm a black sheep in my family. I'm the only one formally following an entrepreneurial path.
My three sisters followed more traditional paths, two of them are optometrists and one is a dentist. I remember my father actually said to me, 'You've been in school a long time. What are you going do afterwards?' and I was like, 'I still don't know.'


It was a little bit concerning… to let him know, 'Hey I'm going to join this company.' At the time I was living in a garage in Goleta and I was going to go work in a garage on the Mesa. I think there's a part of my family, that…  they wished they were bigger risk-takers, which is a funny thing… (because they got) on a boat and bet their life on the boat.
That's a pretty big risk to take. But… my dad just said, 'Well, if it doesn't work, I guess you just go and try something else.' So yeah, definitely not a formally entrepreneurial background."
Combining Academia With Startup Guile
"I then asked Jenny about the challenges she faced, as she transitioned from being an academic to a startup co-founder. She replied, "Trained as a scientist, we're pretty married to the beauty of the idea, the elegance of the science and the idea, but then, to actually make it work in a business setting, that's the first one per cent. To actually carry over from just like an idea into true innovation and application, requires a whole bunch of other stuff.


I think for us… compared to other stories, some folks can, be in this setting, too married to their original idea and not maybe willing to listen to the feedback from your customers, from your stakeholders, as to what might alternatively be possible or help it gain traction. So, the willingness to listen and to be open to that is really important.
I think the disposition of our group meant that we recognized that right away, but I think that can be a really hard lesson for folks if you come purely just from your technical training and haven't seen what it really takes to build a successful business."
Apeel's Origin Story – A Nagging Idea
I've always been fascinated with a startup's transition from its initial idea, to the creation of its first commercial applications. Like most startups, Apeel's origin story started with a troubling question that the Co-founders couldn't initially answer.
According to Jenny, "So, none of us was in fresh fruit or vegetables or food or plants, to begin with, at all. The UN's Food and Agriculture Organization had published some reports with the numbers around how much food was being wasted, and in this particular case, it's like that nagging idea that you just can't let go.
So… (co-founder, James Rogers) is doing a drive between Santa Barbara and the Berkeley area… through the most abundant parts of California, all that beautiful farmland, and (he thought), 'Wait. You mean we throw half of this away?'
With the numbers that we have to double our food production in order to sustain a growing global population… it was like, 'Whoa. This is almost egregious. There's got to be a better way.' So, it just starts with a nagging idea and you just ask questions, and you ask more questions, and you ask more questions.
When you realise that we've been farming for a long time and is refrigeration the best that we can do, especially after harvest? So, it was challenging that thinking a little bit. And then it was, 'How do plants protect themselves?' It was the formation of a peel that helped to retain moisture and protect from oxidation, due to exposure to the atmosphere.
So, could we, by reinforcing the natural peel, or that top layer of fresh fruits and vegetables, could we mitigate against these primary drivers for perishability, which are water loss and oxidation. We had to look at the building blocks of materials that plants themselves already use, so they're in the foods that we already eat."

About Post Author