"When I die, the last thing I want to see is the SIX that Dhoni hit in the 2011 World Cup Final" –Sunil Gavaskar
MS Dhoni has become a Legend and his records speaks for itself. Dhoni is the only captain that has won each and every cricket trophy for India. He is the most feared batsmen in the world and the most shrewd  and calm captain ever. His records are extraordinary while his batting is truly like his helicopter shot.
Dhoni comes from a very small town in Jharkhand and haven't received the kind of quality coaching that some of his current and former team mates like Tendulkar, Virat and many others got. He has own master and owns a unique batting style which no one else in the world cricket has.
"Dhoni Is My Hero. We talk a lot about Sachin Tendulkar, Virender Sehwag, But this boy has as much talent as anyone in the game" – Kapil Dev
Dhoni had his own stories of struggle in getting into the Indian team from a state like Jharkhand, which had hardly contributed many players to Indian cricket. But once he made into the team, there was no look back for the 37 year old wicket keeper batsman.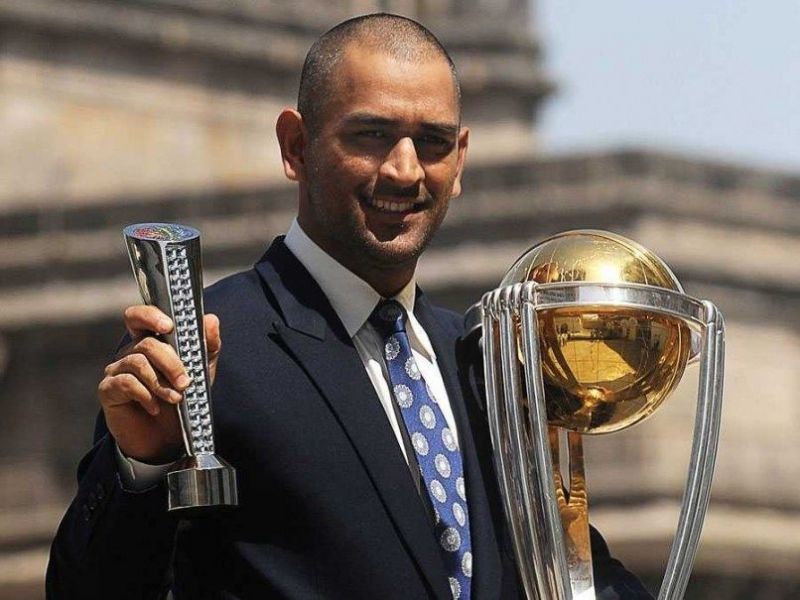 Dhoni, popularly known as 'Mahi', has been a pillar of strength for the Indian cricket team since the time he burst onto the international cricket scene. If Sourav Ganguly taught aggressiveness and developed an appetite to win matches, Dhoni translated those lessons into action by winning World Cups for India – both in the One Day and T20I formats.
"Need A Six In Pressure Situation? Call MS DHONI." – Ramiz Raja
He was made the Indian captain for the inaugural ICC T20 World Cup in 2007 in South Africa and became the second Indian captain after Kapil Dev to win a World Cup when India defeated Pakistan in the final of the tournament. This also marked the arrival of 'Captain Cool' Dhoni, and after that he successfully led India to numerous series wins in India and abroad in all formats of the game. Under his Captaincy, India won the ICC ODI World Cup in 2011 too. He is the only Indian captain to win two World Cups.


Dhoni is the only Indian player who has the ability to convert singles into doubles and doubles into triples while batting. It is this ability of his, which has won India matches even when the opposition bowlers are wreaking havoc.
"Dhoni Is The Best Captain I Have Played Under" – Sachin Tendulkar
The contribution of Dhoni to the Indian Cricket cannot be deciphered only from the statistics, although they are exquisite. One has to be an avid cricket watcher to decode the value he has brought to Indian cricket by virtue of – the calculated risks he has taken on the field, the amount of new talent he has nurtured, and placing the team's interests above personal achievements.
Dhoni has the unique ability to perform well and produce his best in big stages where the pressure is too high and where others might fail cheaply .That is something only champion players can do and that is something puts him in adifferent league altogether. He is player to watch out for in big games and he is your trump card in crucial high pressure games where he don't succumb to pressure cheaply unlike others.
"If 15 Runs Are Needed Off The Last 6 Balls, Pressure Is On The Bowler & Not On MS Dhoni" – Ian Bishop
About Post Author