Nirmala Sitharaman (born 18 August 1959) is an Indian politician of the Bharatiya Janata Party (BJP), serving as the Minister of Defence since 2017 and has served as Member of the Rajya Sabha, upper house of the Indian Parliament, since 2016. Sitharaman is India's second female defence minister. She has served as the Minister of State for Finance and Corporate Affairs under the Ministry of Finance and the Minister for Commerce and Industry with independent charge. Prior to that, she has served as a national spokesperson for the BJP.


Nobody wants to be a failure. One becomes what he or she thinks, he or she is. Lives of ambitious people tell us that only those who wade through hazards and hurdles with grit and determination touch the pinnacle of success.
Some real-life transition stories take us by surprise. With deep-seated faith in one's ability, anything is possible. If opportunities come, one needs to grasp them to good effect. One of the prime examples is the inspirational story of Nirmala Sitharaman. Her incredible story is one that needs to be told.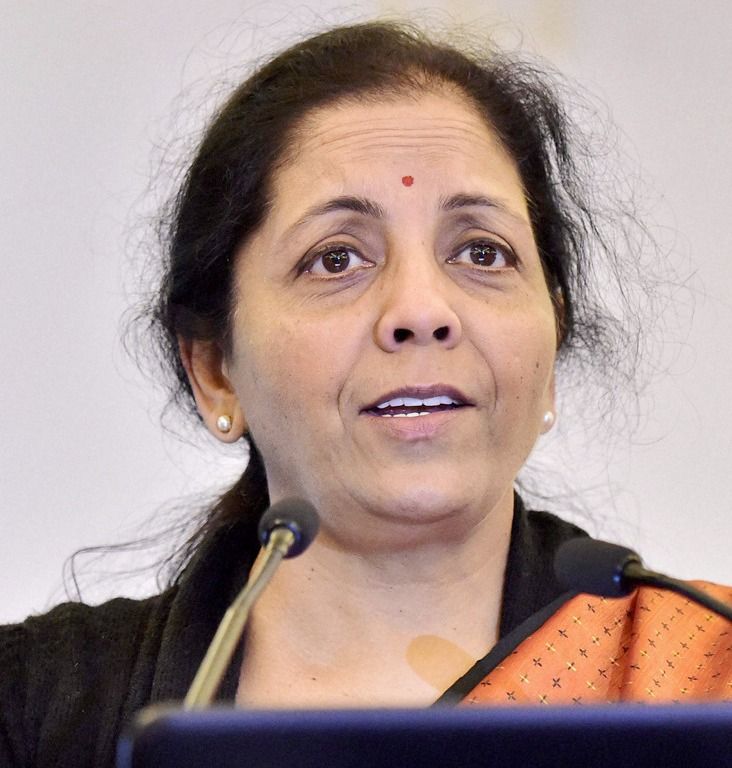 From being a sales girl to becoming the proud defence minister of India, Nirmala Sitharaman had walked through a variety of chapters in life. Before earning the fame and reputation, she spent her earlier part of life in Chennai. Because of her father's transferable job with the Indian Railways, she then lived in Trichy with her relatives where she completed graduation.
She grew up in a family where education was a topmost priority over anything else. She got to know more about politics when she was doing her MA in economics at the Jawaharlal Nehru University (JNU).
Sitharaman's journey became interesting after meeting with her husband Prabhakar Parakala, the man whose father was a renowned Congress politician. Prabhakar moved to London after getting a scholarship for a PhD at the London School of Economics.
Nirmala Sitharaman then took up a job of a job of a salesgirl at Habitat, a home décor store in London's Regent Street. In the winter season, she won a champagne bottle for her exceptional performance during Christmas sales.
Nirmala and Prabhakar returned to India in 1991. She established a school in Hyderabad where she happened to meet Sushma Swaraj. Some days later, she got appointed to the National Commission for Women (2003-05).
After a successful three-year journey, she joined the Bharatiya Janata Party (BJP)in 2006. When the BJP adopted 33 per cent reservation structure for women all through the party, she was cordially invited to join the National Executive Council. She was then appointed as national spokesperson in 2010 and switched from Hyderabad to Delhi.


Nirmala Sitharaman had grown from strength to strength in her career as she became the commerce minister. As years passed, she attained a steep bounce in her personal career as she is now one among the six-woman cabinet ministers in the NDA government and only the second female politicians after Indira Gandhi in Indian history to be at the helm of the defence minister post.

Related: Surgical Strike 2.0 – India Hits Back to Destroy Terrorism on Pakistan Soil
Related: Sushil Chandra takes over as new Election Commissioner of India.
About Post Author